About the Conference
With Islamophobia becoming a household term over the past decade, it is incumbent on scholars and practitioners to explore the historical origins and global connections of this phenomenon to fully understand and confront its current iterations. Convened by members of the Georgetown University in Qatar faculty, this conference brings together a diverse collection of professionals, academics, government officials, artists, and students to explore the global, historical, theological, and political dimensions that drive practices of Islamophobia. We also aim to provide a public platform for engagement on this important topic and invite you to join the conversation.
Keynote Speaker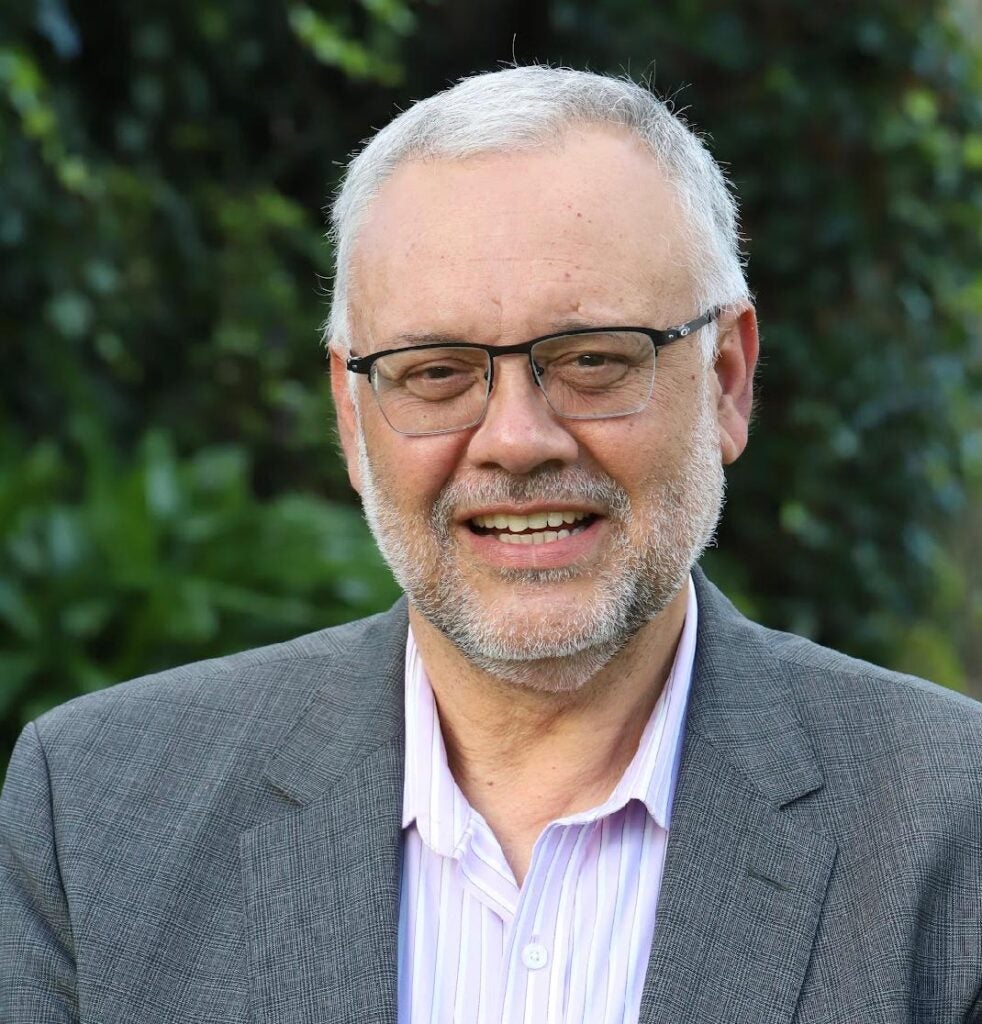 Ambassador Ebrahim Rasool
Founder of the World for All Foundation
Ebrahim Rasool is a renowned South African activist and diplomat known for his faith-driven social and political involvement. A founder of The Call of Islam, Rasool has dedicated his life to fostering a deeper understanding of Islam and promoting interfaith dialogue, especially in the face of rising Islamophobia. His early activism in the anti-apartheid struggle laid the foundation for his later diplomatic roles, including serving as South Africa's Ambassador to the United States. Rasool has received multiple awards for his visionary leadership, including from the World Congress of Muslim Philanthropists. Through his World for All Foundation, he continues to work on establishing global cooperative relations between various faiths and cultures. His life has been shaped by a lifelong commitment to justice and co-existence through his active participation in the anti-apartheid struggle and leadership in the United Democratic Front (UDF) and the African National Congress (ANC).
Program
Saturday, September 30, 2023
Registration
8:00 – 9:00AM
Opening Remarks
9:00 – 9:05AM
Edward J. Kolla, Associate Professor of History and Faculty Chairperson, Georgetown University in Qatar
Opening Keynote Address
9:05 – 10:00AM
Ambassador Ebrahim Rasool, World for All Foundation
Panel 1:  Intellectual Roots of Islamophobia
10:15 – 12:00PM
Chair: Abdullah Al-Arian, Georgetown University Qatar
Andrew Hammond, University of Oxford
Anne Norton, University of Pennsylvania
Firat Oruc, Georgetown University Qatar
Salman Sayyid, University of Leeds
Lunch
12:00 – 1:30PM
Panel 2: Islamophobia and Empire
1:30 – 3:15PM
Chair: Karine Walther, Georgetown University Qatar
Oli Charbonneau, University of Glasgow
Hafsa Kanjwal, Lafayette College
Deepa Kumar, Rutgers University
Nader Hashemi, Georgetown University
Panel 3: Islamophobia and Racialization
3:30 – 5:15PM
Chair: Anne-Sophie Pratte, Georgetown University Qatar
Sahar Aziz, Rutgers University
Haiyun Ma, Frostburg State University
Nahed Samour, Humboldt University
Stephen Sheehi, College of William & Mary
---
Sunday, October 1, 2023
Registration
8:00 – 9:00AM
Panel 4: Constructing the Narrative: Islamophobia and the Media
9:00 – 10:45AM
Chair: Jamal Elshayyal, Al Jazeera Media Network
Spencer Ackerman, The Nation
Laila Al-Arian, Aljazeera Network
Mohamad Elmasry, Doha Institute for Graduate Studies
Sana Saeed, AJ+
Panel 5: Qatar, the World Cup and Islamophobia
11:00-12:45PM
Chair: Danyel Reiche, Georgetown University Qatar
Shireen Ahmad,  Multi-platform Sports Journalist
Thomas Ross Griffin, Qatar University
Tony Karon, Al Jazeera Media Network
Craig LaMay, Northwestern University Qatar
Lunch
12:45-2:00PM
Panel 6: Islamophobia and the Global War on Terror
2:00-3:45PM
Chair: Nadya Sbaiti, Georgetown University Qatar
Lisa Bhungalia, Kent State University
Haim Bresheeth-Zabner, SOAS University of London
Carol W.N. Fadda, Syracuse University
Zaynab Quadri & Thomas Simsarian, Ohio State University
Closing Roundtable Discussion
 4:00-6:00PM
Chair: Firat Oruc, Georgetown University Qatar
Yasin Aktay, Turkish Academy of Science (TÜBA)
His Excellency Dr. Khalid Fahad Al-Khater, Ministry of Foreign Affairs of Qatar
John Esposito, Georgetown University
Afreen Fatima, Jawaharlal Nehru University
Dalia Mogahed, Institute for Social Policy and Understanding
Ambassador Ebrahim Rasool, World for All Foundation
Closing Remarks
 6:00-6:10PM
Safwan Masri, Dean of Georgetown University Qatar
Reception
 6:10-7:00PM
Student and Community-Oriented Forums in Parallel to Sessions
Day 1: Activist and Creative Responses to Islamophobia
Saturday, September 30, 2023
Location: Four Seasons Hotel
Open to GU-Q students and community to engage with the work of civil activists and creative artists who have responded to Islamophobia in various contexts. Invited activists and artists will share their effective strategies, achievements, and creative ways in responding to Islamophobia. Invited activists and artists will also conduct hands-on workshops.
Day 2: Tackling Islamophobia on College Campuses
Sunday, October 1, 2023
Location: Georgetown University in Qatar
In coordination with Georgetown University in Qatar student affairs and relevant student clubs, this forum will focus on what universities have done and should do to combat Islamophobia and its impact on college campuses, and will address the specific and personal ways that Islamophobia is experienced and confronted in the context of higher education.